Request a quote or
information

Translation
(general, technical)
We deliver high quality translations in the shortest amount of time.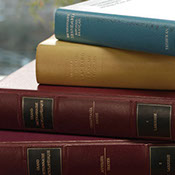 Languages handled: Japanese⇔French⇔English
Please contact us for any inquiries.
We will establish a quotation as quickly as possible.
Japanese→French, Japanese→English (price per page)
French→Japanese, English→Japanese (price per page)
From quotation request to delivery

For translations from Japanese to French and English, the quotation price is calculated on the basis of 400 characters = 1 page. For translations from French and English to Japanese, the quotation price is calculated on the basis of 1,000 characters = 1 page. Please note that this calculation is based on the number of characters and not on the number of words.
The stated prices include final review of the document by a translator who is a native speaker of the target language.
Special rates may apply for highly specialized fields.
You may benefit from a price reduction depending on the volume. Please do not hesitate to contact us for further information.
If you have any requests regarding budget or lead time, do not hesitate to let us know. Depending on the volume and content, we will try to meet your expectations.
Bank details (the customer shall bear all banking costs):
Name: PRIMOTS Bank: SUMITOMO MITSUI BANKING CORPORATION Branch: HAMAMATSUCHO
Account number: 3187887 SWIFT Code: SMBC JP JT (only for transfers from abroad)
*Proofreading/check by a translator whose first language is the target language.